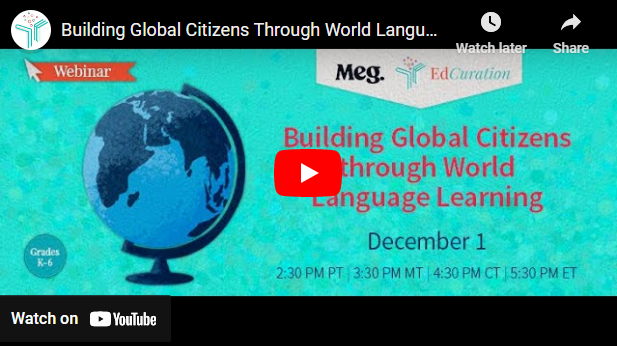 Building Global Citizens through World Language Learning
In order to be prepared for a modern world and society, we must prepare our students for a global economy. By giving students exposure to other cultures and languages, we help them evolve into Global Citizens. Yet in reality, many schools and districts find themselves without the ability to enhance intercultural or world language learning as they don't have the staff or resources to accommodate these needs.
Join EdCuration and Meg as we explore how world language learning can help students build Global Citizenship while improving literacy skills through language acquisition. During this session, attendees will hear from our keynote speaker, Lottie Dowling, an international expert in culturally-focused professional learning and Global Citizenship, as she discusses how cultural experiences and world language learning can enhance academic and social outcomes for all learners. Following the keynote, leaders at Meg share how their solution can support schools and students in learning world languages while building Global Citizens.
During this webinar, you will:
Understand the importance of building Global Citizenship for elementary students
Explore how world language learning can support other academic and social outcomes
Learn about how Meg can support schools and districts to enhance world language program


About Keynote Speaker
Lottie Dowling is the Manager of Going Global at Meg. Over the last twenty years, Lottie Dowling has worked in education as a school practitioner and professional learning leader on global, national, and regional levels. As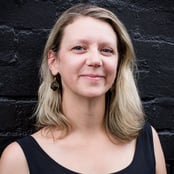 a leader in professional learning, she has run networks of schools with educators working on pedagogical change and school improvement, facilitated educators' development of intercultural understanding both nationally and internationally, and delivered professional learning in a range of contexts, including face-to-face, digitally, and through social media platforms. She is passionate about building Global Citizenship in meaningful, authentic ways through intercultural experiences and whole school transformation. She has taught and worked globally, including ten rewarding years in both the public and private education sectors in Beijing, China and has worked in education in six countries around the globe. She feels passionately about the way education shapes society and how we can truly engage the next generation to achieve their maximum potential through it.