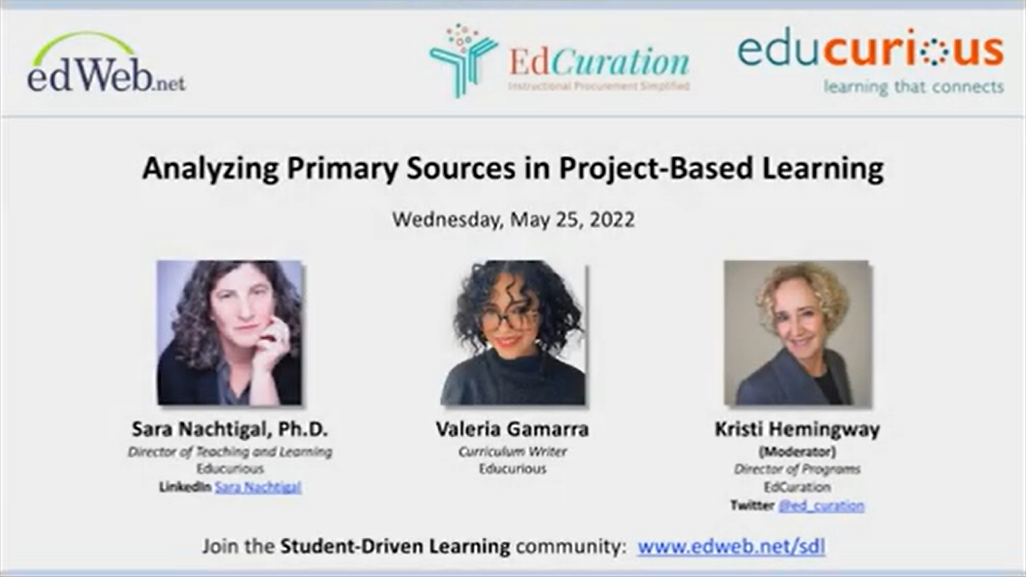 Analyzing Primary Sources in Project-Based Learning
In this edWebinar with Educurious, learn how primary sources can help students connect with historical events, grapple with complex stories, and make sense of diverse perspectives across multiple sources. To set the stage for your experience, we will introduce you to Pa'lante: Onward With Art, a project-based learning unit that is freely available to all educators (funded by the Library of Congress). The presenters share an approach to high-quality, rigorous project-based learning, whether designed by teachers or as open educational resources, and make connections to the C3 Framework to understand the skills students are building as they analyze sources and identify evidence to support their claims.

You will leave the webinar with an inquiry-based visual analysis approach for using primary sources in your teaching to prompt students' curiosity and improve critical thinking.