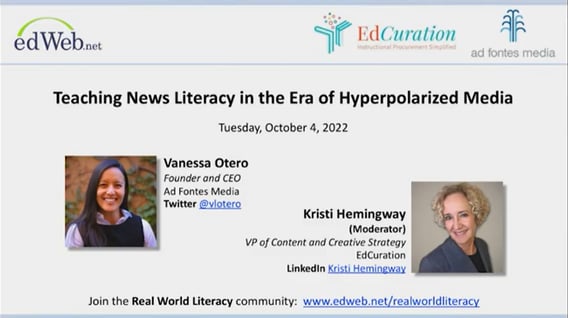 Teaching News Literacy in the Era of Hyperpolarized Media
In this webinar with Ad Fontes Media, learn how to use news literacy methodology to recognize and rate bias and reliability in the news and "news-like" content. In this hands-on session, you will practice diplomatically dealing with sensitive political topics while maintaining objectivity. You will leave the session ready to implement a news literacy curriculum in your classroom.

This webinar is of interest to teachers, librarians, school and district leaders, and education technology leaders of the middle school, high school, and adult education levels.